The best recommendation anyone can have comes from happy, satisfied clients. Here is what some of my favorite people have to say about how I served them.
---
Keith and Connie Sharp, Alpharetta, GA
"Thanks so much for the wonderful experience selling our home and finding us a new one. You were extremely thorough, professional and patient throughout the entire process. The results speak for themselves. We received an excellent offer – within 1% of our asking price with very favorable terms at the highest price ever in the subdivision! You had our best interests at heart, whether it was pricing accurately for the market, finding us a good value in a great school district, or following up with lawyers, subcontractors, appraisers, etc. But the thing we treasure most is your friendship!"
I listed this home in the Polo Fields Golf and Country Club and helped them 'downsize' to a lovely home in Alpharetta.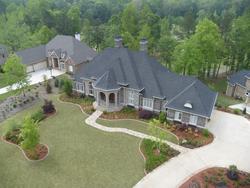 ---
Rasha and Ihab Farag, Woodstock, GA
"Jeannie is extremely knowledgeable and she is well connected. She had great vendor recommendations. She was also very patient with us as we were looking for our dream home. She helped us identify our options when it came to our search and with her help, we were able to find the home we love within our price range. Aside from her professional talents, Jeannie is a great person with high level of integrity and a pleasure to work with."
- Rasha and Ihab Farag, Woodstock, GA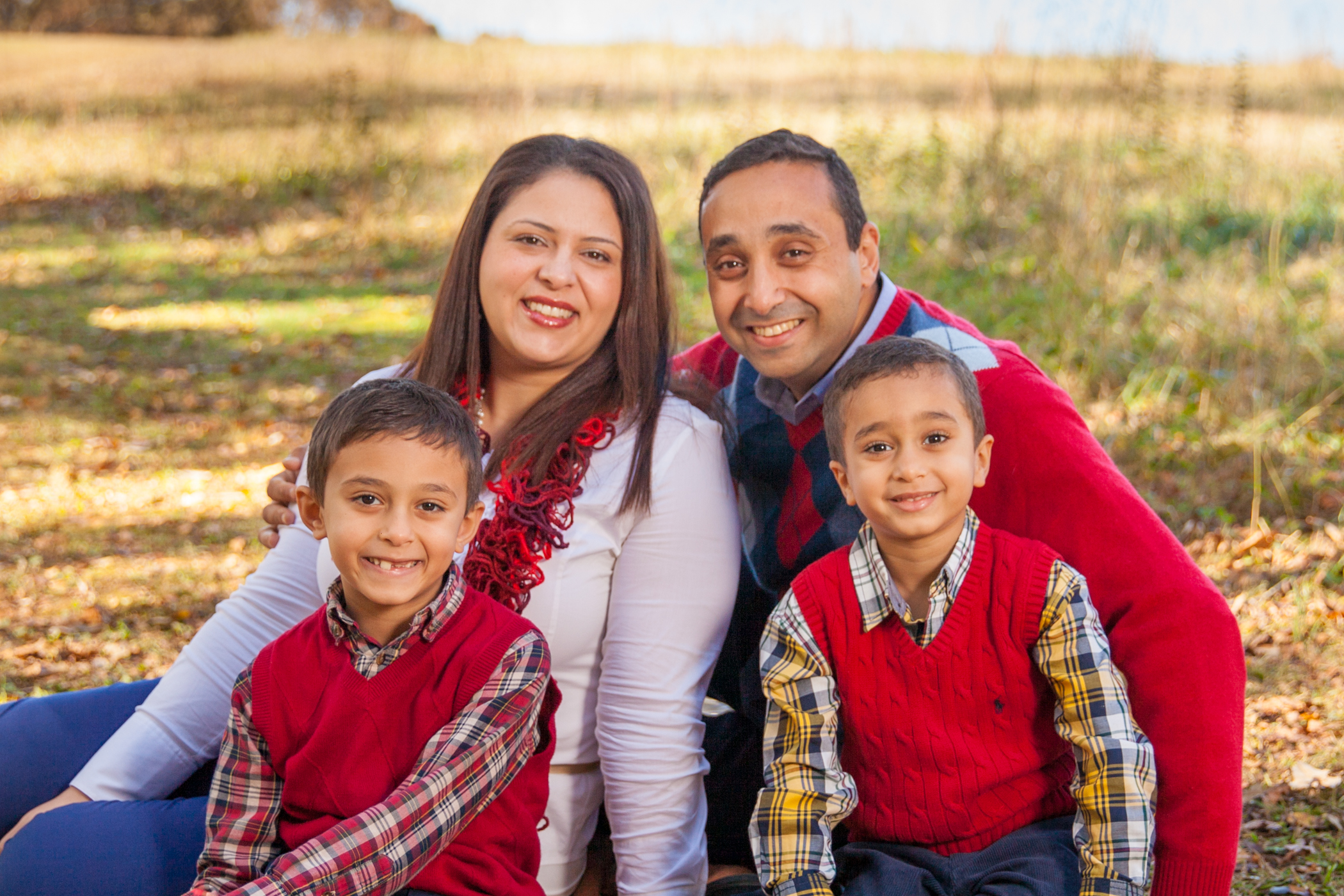 ---
Lori and Joe Huff, Roswell, GA
"Jeannie listed our house and sold it in 7 days. We learned more about selling a house from her than we had in our four previous real estate experiences. Jeannie's recommendations about the market were based on solid facts. She also did a great job of helping us make the house as appealing as possible to future buyers. She had an Open House the first and only weekend it was on the market. Next, she had a realtors' luncheon. We figured out that over 60 people had seen the house within the first 4 days it was on the market. Jeannie used every avenue to make sure any and all interested buyers got inside that house! She is a very creative marketer. It was no wonder it sold in one week."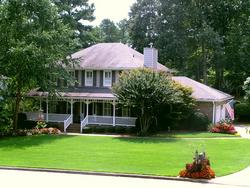 ---
Cindy and Fred Williams, Cumming, GA
"As out-of-town buyers, we were referred to Jeannie by the realtor who helped us sell our home in another state. Jeannie welcomed us to Georgia very warmly and impressed us with her enthusiasm and thorough knowledge of the market. It was obvious to us throughout the buying process that Jeannie was fully invested in helping us find a home that met our criteria as closely as possible. Each time we came into town on a house-hunting trip, Jeannie was prepared with a list of homes that she had researched – she had done her homework and was prepared to discuss the pros and cons of each one. Best of all, Jeannie treated us as friends – she listened and considered our opinions, and was patient in helping us to find that "best fit" – we wouldn't hesitate to refer family and friends to Jeannie!"
---
Kristy and Joe Harris, Houston, Tx
"Jeannie, did a fantastic job in helping me stage our home for sale. She used the decor items that I already had but put them in rooms I had never even thought about as a possibility!! My favorite was when she moved my antique cedar chest that sat unused in our bedroom to our Den. It is now a coffee table and looks great!! She showed us how to rearrange our furniture so that the room would look more spacious and inviting. Plus we got rid of a lot of clutter. Jeannie made it fun and educational. Our house sold in 4 days!"
---
Chris & Dana Davis, Alpharetta, GA
"Jeannie has been not only a true professional but also a great friend to us. She has assisted us on three occasions buying and selling homes. She is always available and never fails to return a phone call. She has gone above and beyond to meet us anywhere or anytime. Even after the sale is complete, we can count on Jeannie to answer general questions. And lastly, to really put her over the top, Jeannie is always so thoughtful with housewarming gifts, cards, calls and emails."


The Davis family has grown even since this photo. They are now in their fourth home in Alpharetta, GA. They kept the first for a valuable investment property!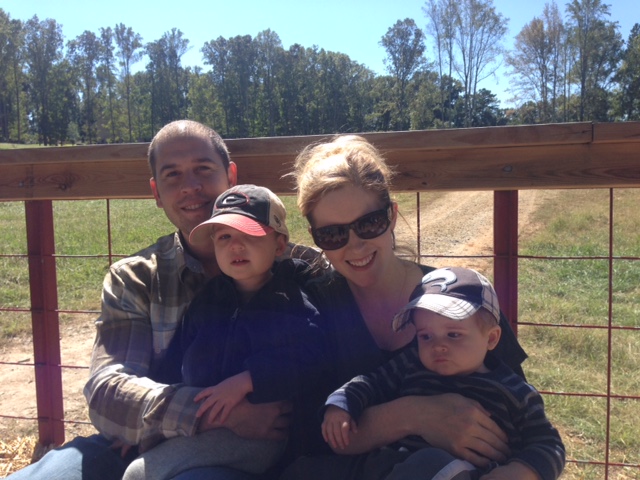 ---
Jon Head, Past President, MLS, Athens, GA,Owner KW Athens
"You are a true professional and I look forward to sending you additional referrals when I have clients interested in the Atlanta area. You're my Atlanta connection!"
---
James & Angelica Yim, Roswell, GA
"Jeannie helped us to both sell and buy homes - investment properties as well as our personal homes. She listened and understood what we were looking for, and she was tenacious in following the contracts through to completion. I would trust her with all of my future real estate transactions."
Top qualities: Great Results, Personable, Expert
---
Out of Town Buyers from New Jersey
"Jeannie, As you may have noticed, my husband is a tough guy to please, but you certainly had no trouble winning him over. He thinks you are amazing in terms of the quality of your choices of homes for us, and I agree."
---
Yoshihara Sato, Johns Creek, GA
"Jeannie did a great job for me. I needed a house in the Atlanta area since the family was moving from Los Angeles. She was very organized and quick in responding. I signed a purchase agreement for a house on the SAME DAY I first met her in person."
---
Greg and Wendy Newman
"We want to thank you for your services while we were deciding whether to relocate to the north Atlanta area. You spent many hours introducing us to the area and showing us homes. You were ready, willing and able to meet with us and make last-minute arrangements so that we could view homes on our list. You even 'face-timed' us with your iPad to show us a house by 'walking us through' each room.
We consider you to be one of the most professional and competent real estate agents with whom we have ever worked. You are a truly wonderful person and someone we will continue to call our friend." Greg and Wendy Newman, Panama City, FL
---
Davey and Kay Brown, Milton, GA
My children told me about their fantastic realtor, Jeannie Fredrick. She had helped them purchase and sell multiple houses. As soon as Davey and I met her, we felt like friends. Her personality is warm and caring. She really wants to find a home that perfectly suits her client's needs and has an unerring instinct about what houses fit. She knows the questions to ask with regard to safety, function, and aesthetics of a house. She knows many skilled contractors that she can call on for help.
The most important things about Jeannie are her happy attitude and her willingness to go the extra mile. I wholeheartedly recommend her as your realtor because, not only will she serve you well, she may also become one of your best friends!